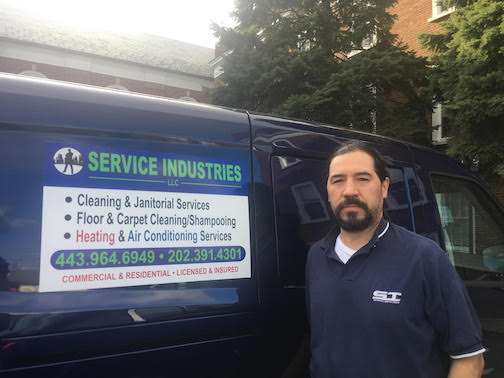 SI is a full-service maintenance company based in Dunkirk, Maryland. Started in 2005 by owner Gladys Martinez, the company was founded on the principle of prompt and courteous service. While the services we provide are plentiful, we are a small, female-owned and managed enterprise that focuses on strong communication and client satisfaction. Committed to a quick turn around, we make decisions with the client's interests and timeline at the forefront.
Since SI was established, it has provided services for a growing number of public agencies and private organizations located throughout the Washington, D.C. metropolitan area. The company has demonstrated rapid growth stemming from the experience and dedication of its principals and its commitment to excellence. We are constantly seeking to improve in all areas of our company, specifically those related to customer service and communication. SI has earned an excellent reputation for delivering quality work and adhering to schedules. This reputation has enabled the company to maintain numerous satisfied customers who gladly provide referrals for future clients.
In order to maintain a high level of standards and client satisfaction, SI maximizes staff productivity through close supervision and continuous employee training. As a member of the Capitol Association of Building Service Contractors (CABSC), the company stays abreast of industry developments and standards. We remain up-to-date with the latest equipment upgrades and implementations, as well as productivity enhancements related to industry techniques, labor laws, and ADA requirements. As a part of CABSC, we are able to provide an enhanced work environment with an on-going employee-training program.
Starting with two employees, Service Industries is now staffed with more than 20 full and part-time employees and provides building services at more than 10 sites throughout the Washington, Maryland, and Virginia.